WB9VMW Early Ham Radio Days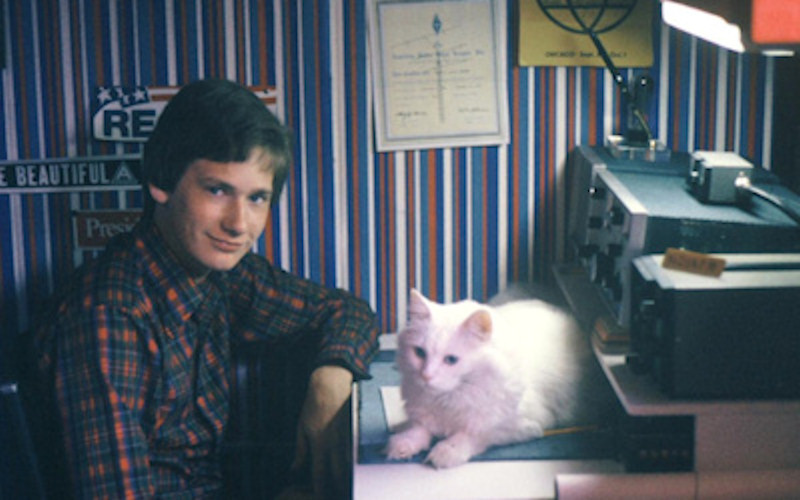 Here is picture of my cat enjoying the warmth of a pair of 6JB6 electron tubes. No website is complete without a cat picture.
My interest in radio and electronics began with a crystal radio kit built when I was in grade school. Thanks to my uncle Ray for providing the spark. A progression through the CB days and shop classes eventually lead to my first amateur radio ticket.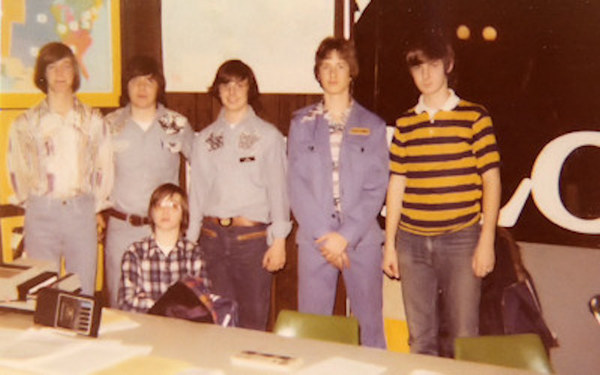 I joined the WB9NXM Carl Sandburg High School Amateur Radio Club around the nation's bicentennial. I'm the slickster in the leisure suit. While in the radio club I managed to acquire my Advanced class ham ticket and also earned my Commercial Radiotelephone Operator's license. Sincere thanks to K9MT.
Didn't have much time for radio in my college years, but enjoyed the company of some seasoned operators and the Collins S Line at the Synton Amateur Radio Club at U of I in central Illinois. Learned about casual nets, mechanical RTTY, 160 meters and shared some 807s with the friendly folks at W9YH.