K7LOL Cheesy Radio Room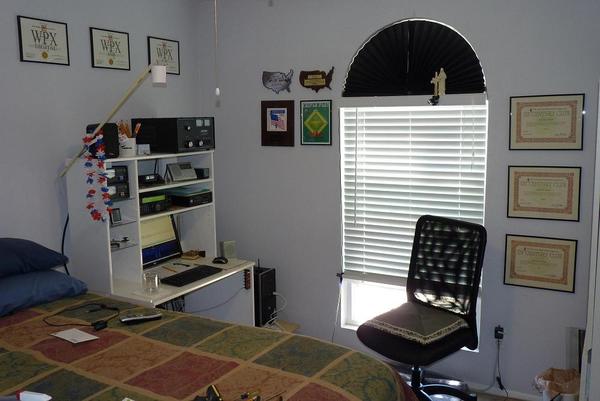 The majority of amateur radio operation at K7LOL surrounds an Ikea student desk. Eighty bucks for a ham shack is quite a deal in most operator's book. As you can see, I have stacked the heaviest hardware on top for maximum thrill factor in case the dog bumps into a desk leg.
The workhorse rig is a Kenwood 590 with a LDG tuner. It gets used daily. There is also a Yaesu VHF (CB+) radio and an old Ameritron amp that needs tubes and a separate AC circuit. Everything except the amp is 12 volt battery powered.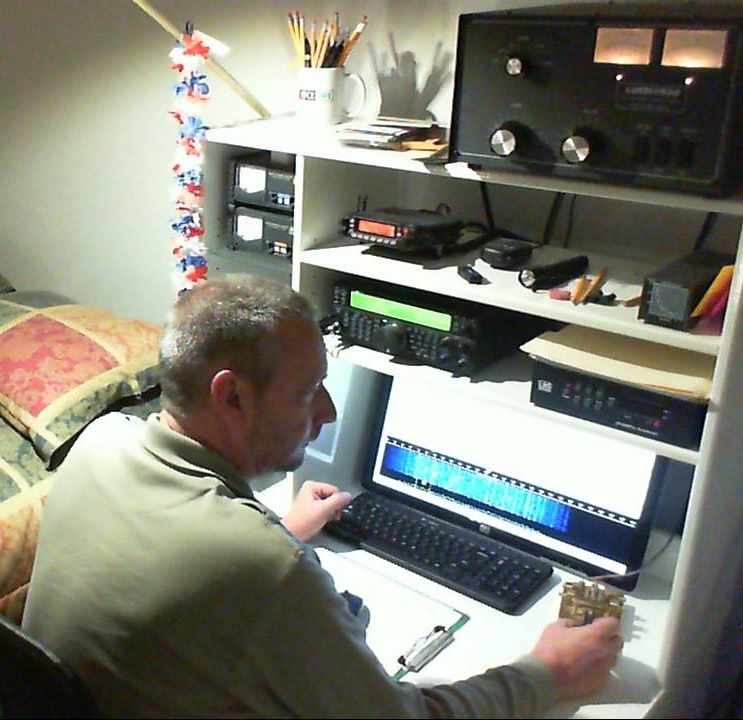 The wall-thru for cabling was skillfully fabricated with a steak knife and PVC pipe. A ground buss is mounted to the desk and provides some lightning protection and serves to reduce RF in the spare bedroom / ham shack.
The cheesy K7LOL shack also houses a PC as loud as an aircraft engine and a charging station for go box batteries. If the house ever burns they'll want to look there first.