Find Fun Fast
So you followed the links in the yellow navigation band above and still can't find the Holy Grail of fun? Type a keyword into the search box and tune your browser for maximum stupidity.
Lock and Load
Select you weapon and fight your way through four terrorist packed scenarios in Europe and the Middle East.
Greetings Professor
How about a nice game of chess? Maybe a quick tour of Falcon's maze. We don't have either, but do feature a slough of three minute web games..

Get Launch Codes »
Share a Laugh
Arizona 1070 Bus Lines
Are you in Arizona illegally and worried that the police are going to send you home? Don't want to be forced to return to your country of origin? Want to continue enjoying the services provided by law abiding, tax paying citizens of the USA?
We have THE SOLUTION for you, 1070 Bus Lines.
Thanks to a bloated and poorly managed government program with zero accountability, convicted gang members were able to obtain funding to start a transportation firm that meets your needs at no cost to you.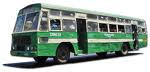 1070 Bus Lines provides transportation direct from major Arizona cities to several popular California locations. If you cannot provide proof of citizenship or legal US residence you and your loved ones ride for FREE.
Our world class transportation service is unable to legally obtain a business license. The buses have not passed any safety inspections and probably can't, but they should get you to your destination without any major delays.
When your riding on 1070 Bus Lines these little details shouldn't matter to you! Afterall, you're here as illegally as our enterprise. Move to the Golden State today and join the boycott! Show those misguided Arizonans you won't tolerate the rule of law.

Sponsored Links
Find drop houses in your area
Social Security Cards cheap